Treatment Programme
Youth Support Treatment programmes cater for a variety of personal, emotional, psychological and behavioural problems on both an individual and family based approach.
We specialise in tailor made programs for young people suffering from a variety of difficulties including substance abuse and alcohol problems, eating disorders, the consequences of abuse (sexual and physical), behavioural disorders and emotional difficulties.
Our residential units are run on the basis of a therapeutic community and residents may stay for a course of treatment or on a longer term basis for extended support and help. We provide treatment, therapy, general care and support and an educational programme – all individually planned according to each person's needs.
Although work is centred on the individual – we believe that family work or work with partners and close friends is also very important. These key individuals are part of the environment into which patients re-enter on discharge from the unit and need to be included in a successful programme.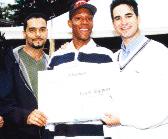 Patients and clients are accepted from a variety of agencies including self referral although most are referred by the health service or social services. We accept both National Health and private referrals. We have no age limit or geographical limit for our referrals – patients come from all parts of the United Kingdom and from abroad – Our International links are strong. Some patients or their families prefer to be treated at a distance from their local community – we cater for visiting families who may be involved in the treatment programme or may arrange staying visits. Throughout the treatment process close liason is maintained with the referring agency and with the family doctor and local services.
Our programmes provide a variety of approaches and activities. The timetable is varied and the programme intense. Individual , group and project work alternates with physical activities, practical tasks and education or work experience according to the needs and wishes of the client.

Our Treatment Programme/font>
Personal Treatment

Treatment for families and individuals
Self Referral or
At request of doctor, social worker or other professional

Outreach services

Staff visiting clients in their own homes
'Outpatient' therapy including family work
Assessment and continuing supervision

A day attendance programme

Residential programme in UK

Due to changing needs of referring agencies we no longer operate a residential unit in London but can provide high level supervision in the client's home or other establishment including 24 hour intensive supervision.

Residential programme - International

Our new residential treatment facility will soon be ready to accept clients - The unit is based in Jamaica but is designed to take patients and families from other countries. this is the ideal way of fostering recovery and change in a new and nurturing environment whilst strengthening the individual in preparation for the return to their community.

Special Therapy Courses - One and Two week special intensive therapy available at specific times throughout the year. These are based either in London or at our International bases. Please enquire. Details will be posted here from time to time.

Themed weeks - based on particular issues such as coping skills and stress; substance use; Self esteem; Psychodrama
General weeks using particular techniques - creative therapy , drama, music and art
Family weeks
Most courses are suitable both for 'patients' who want to make changes to their lives and 'professionals' who wish to learn skills whilst looking at some of their own issues.
The treatment is individually tailored to each person's needs.