Why?
Somewhere buried in the argument surrounding contraception and the young – many of the 'real' issues got lost – It's not just sex and it's not just contraception. Which brings us back to the why? Why do girls get pregnant?
There is no one answer. The 'Stairway to a Baby' is paved by immaturity – social problems, ignorance and emotional issues – the girl and boy descend parallel paths.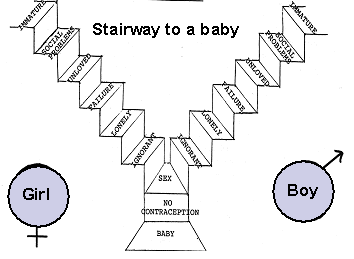 Higher Perinatal Mortality
Increased level of Prematurity and
Low birth Weight
Poor Antenatal Care
Matters researched during the scientific phase included - Physical risks, antenatal care and the lack of it and whether or not young mothers could be as good parents as older women
A Culture of Poverty In 1986 and in 1987 I presented a paper at the International Medical Women's Federation meeting in Sorrento, Italy entitled ' Teenage Pregnancy - a culture of poverty' And it was with some dismay that I found myself writing about the same subject ten years later in 1997 and as we enter the new millennium - nothing has changed.
Poor housing
Overcrowding
Unemployment
It is easy to seize on the reduction of teenage pregnancy rates as a means of improving matters. Misguidedly attacking the symptom rather than the disease of social deprivation and poverty
40%of families of pregnant teens known to social service agencies before the pregnancy 20% of girls been in care.
The typical pregnant schoolgirl is a member of a large single parent family
70% do not live with both natural parents
16% have no mother and
65% have no father.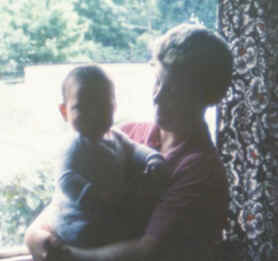 And after 15 years .....
Dawn has had one knock after another - living at first in squalour ,sharing a two mattresses on the floor with her mother and sister and two small children. A victim of life, her children have followed in her footsteps - they are perhaps the most deprived family I have ever known.
Gemma at the stage of her second pregnancy was living in misery in a damp flat with no furniture, no heating and with a small son who could only communicate by burping - he was so emotionally traumatised by his experiences of poverty and abuse at the hands of mum's last boyfriend. We helped her and the next few years were a little easier with Paul learning to speak, going to school and settling down - but at fifteen he truants, goes missing, is angry and upset at his situation - mum has had several pregnancies by different men - has lost twins at birth and is now finding support in a marriage to an older man who is 'fathering' them all.
Disadvantage
Disadvantaged circumstances influence prevalence of :- dietary inadequacy antenatal anaemia perinatal mortality and low birthweight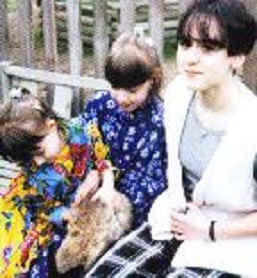 A Spiral of Deprivation
Early pregnancy can result in a spiral of social deprivation. Pregnancy results in loss of education, which reduces the chance of finding employment. This leads to poverty and the tendency for the girl to find another man, in the hope that he will support her. She then becomes pregnant again and the spiral takes one more turn towards poverty, illiteracy and poor health.
Why does the situation persist?
So why does the situation persist and the problems repeat from generation to generation? They persist because - -
Housing is inadequate
Training and work opportunities are poor
Baby fathers fade out of the picture
There is a heavy loading in all parameters against girls who have been brought up in the 'care system' (without their own families)
After 15 years - 10% still have no housing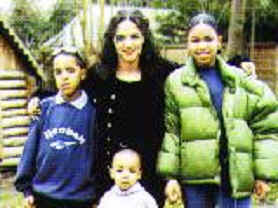 It took Julie 12 years and the lost opportunity of growing up with her young family before she was able to move into her own home.
Training and work opportunities are poor.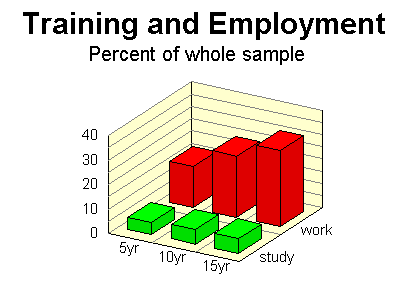 Baby Fathers
Baby fathers fade out of the picture - At birth 75% are with their girlfriends and by the time the child is 2 years old just under half are present - but by 15 years of age only 20% of the children have the advantage of a father in their lives.