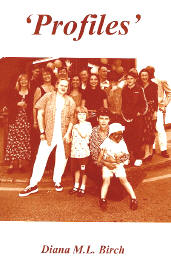 Profiles
Profiles – ISBN 1 870717 10 4
Providing a detailed look at cases of the individuals and families referred since 1990 for assessment and rehabilitation as either day cases or residential to our residential assessment unit. Data and case studies that answer the most frequently asked questions of statistics relating to family composition, length of treatment, abuse, prostitution, crime and violence, morbidity and mortality, child protection, drugs, children, adolescents, adults, male and female.
'Profiles' provides a detailed description of the individuals and families who have been referred to our assessment and rehabilitation service since the opening of our unit in 1990. We look at types of referrals, the way we work with cases, and draw on results and outcome to formulate information regarding prognostic signs.
It cannot be disputed that the best way for a child to be brought up is with two caring parents and ideally that these should be their natural parents. Many children are not so fortunate but may have one natural parent who does care for them and wants to parent them. Sometimes these parents lack the skills or the strengths needed to bring up their children alone - but often with the right help and support , they are able to be loving and competent mothers and fathers.
It is the greatest disservice to a child to fail to support their family so that they may remain in a home with their natural parents. - It is also a tragedy if we fail to protect a child from an abusive household. To be able to judge this situation and to provide for a child's needs in the best possible way - we need accurate information and skilled judgement - this is what we aim to achieve in our assessments and in the care and support we provide at YSH and at 'The Bridge'.
This evaluation of our services and the results that we have achieved over the years will highlight how we have been able to uphold these principles in our work.