- Youth Support International -
Youth Support USA
Latest initiative - Services in Afghanistan - More to follow
Youth Support has had long standing connections with many different countries and cultures. We have from the very beginning held a philosophy that we are part of a global community and that the problems of Youth and the strengths of Youth have no boundaries.
Youth Support have been associated with the Society for Adolescent Medicine (USA) and with the International Regional Chapter SAM whose newsletter for many years formed part of our Journal on Adolescent Health and Welfare.
We have worked, held seminars or visited and attended conferences in USA, Canada, Europe - France, Holland, Portugal, Italy - Russia, HongKong, Australia, Israel, Jamaica and Cuba. But we have had particularly strong links with the following countries -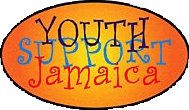 Youth Support Jamaica - Where we have had links with the Women's Centres of Jamaica Foundation - based in Trafalgar Road Kingston - since 1985 and first visited them in 1986. On that visit Youth Support also provided aid in terms of vaccines and antibiotics to help with the recent severe flooding on the Island. Subsequently there have been numerous return visits - in both directions - strengthening links between our two organisations and we have a regular input into the peer counselling programme in Kingston.
Other Jamaican initiatives have included material aid to hospitals and clinics and to individuals requiring basic assistance. We also have liaised with the Ministry of Health , with the University of the West Indies and the Family Planning board. Jamaican Television and radio has reported on our activities.
In London we have supported young people of Jamaican origin, are supporting University study and have given a grant for a young sportsman to train in the USA on a basketball scholarship.

Youth Support Russia - Youth Support - Russian Projects and Youth Support - Urals - were born in 1987 and organised trips abroad for schoolchildren, exchanges, health education, and professional support and training for Russian health workers. The book 'Are you my sister, Mummy?' has been translated into Russian. We have collaborated on work with young runaways and street children and negotiated to set up a centre for abuse victims. Russian doctors have attend our conferences with our support.

Ass. Youth Support Italia - Youth Support participated in the conference on adolescent mental health / emotional health in Campobasso in May 1997 'L'Adolescenza della Mente'. Later that year there were serious earthquakes in the regions of Marche and Umbria and Youth Support set up the 'Earthquake Relief fund' which raised almost £8,000 to help some of the earthquake victims. We have an album of photographs and a videotape of that work. Subsequently the long term nature of the aftershocks provoked emotional problems in the victims and therefore a research project looked at emotional trauma of quake victims - particularly youth. This was reported on in our Conference on Trauma held by Youth Support in Fabriano (Ancona) in April 2000.(see 'Traumatic Stress') We now have a centre in Marche where we can also host meditation retreats and therapy linked to our En-Kaku project.

Youth Support USA. We have had groups working with us in Los Angeles for a number of years and in 2007 we officially became a USA recognised charity.

and in Sweden a small but enthusiastic group have worked with us since the very beginning in 1986.