دعم الشباب
ASYLUM FILM
ASYLUM Celebrations
Next session coming soon
ASYLUM
We are working to provide better support services for young Asylum Seekers and refugee children and we are involved in several initiatives to bring this about :-
Join us for our Workshops in Drama. Music art and Creativity!
Special Sessions for Refugee Youth
Next sessions will be notified soon.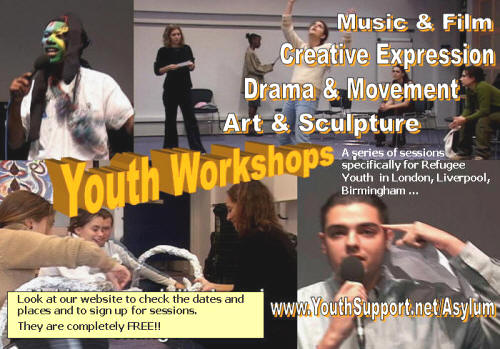 We are holding a series of sessions specifically for refugee youth – these will take place in London, Liverpool, Birmingham and other venues.
Come and Join us and learn how to express yourself, explore your feelings and have fun while we learn together.
Next sessions coming soon
Youth Forum Services

Use Contact form to request services.